Page 1 of 2
Direct Attached Libraries
Direct Attached Libraries for data archiving differ from NAS solutions significantly. Where NAS solutions provide the ability for heterogeneous clients to easily connect over the local area network and store and retrieve files, Direct Attach Libraries must be connected to a third party server which then runs specialized library management software, also known as middleware, that controls the direct attached optical archive library, as exemplified in the diagram.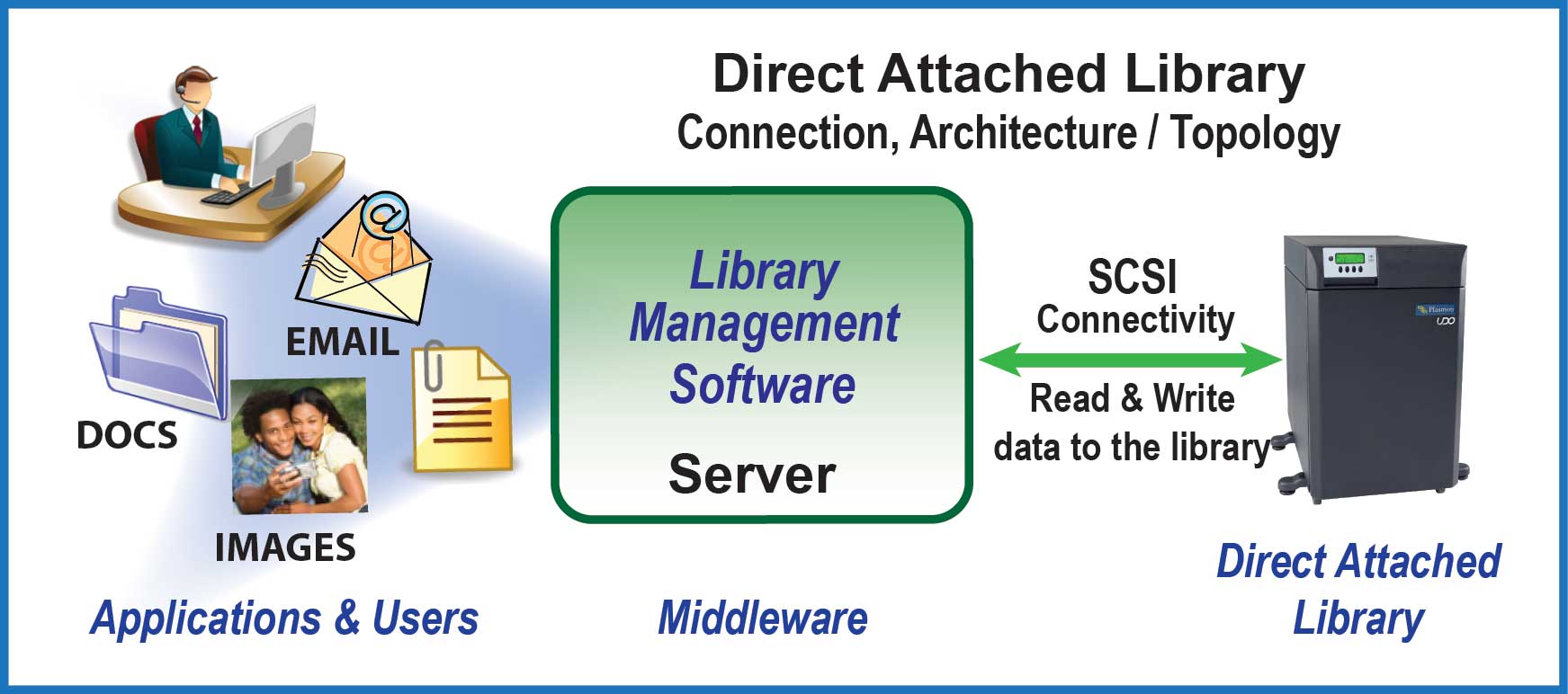 Depending on the third party library management software in use, this software will provide not only management of the Optical Library (optical media management, removable storage management, optical drive management, etc.), but provide the interfaces to users or applications for storing and reading archive data on the libraries optical disk storage. Interfaces that are provided can range from custom API's (Application Programming Interfaces) to presenting standard Windows or UNIX based devices or file shares for access.
When considering Direct Attach Libraries, it is important to bear in mind that access to store and retrieve archived data will be highly dependent on the third party software implemented. It is therefore very important to understand storage access requirements in relation to the usage of Direct Attached Libraries.