Page 2 of 3
NAS Technologies - Standard Network Deployment
NAS solutions easily integrate with existing storage networks via Ethernet connection permitting standardization on a single network technology, with load balancing and failover capabilities. NAS devices operate in heterogeneous Windows & UNIX environments with support for the Common Interface File System (CIFS), Network File System (NFS), & File Transfer Protocol (FTP) protocols simplifying network management. Management utilities are able to reduce the management burden on storage administrators.
Network-attached storage can be a step toward and included as part of a more sophisticated storage system known as a storage area network (SAN).
NAS Technologies - Data Storage Compliance & Archiving in One Solution
The ASTI NAS solution provides a third tier of archive storage that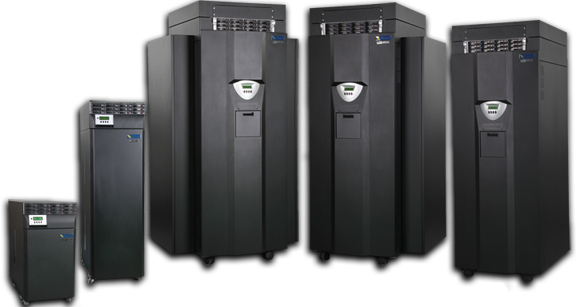 effortlessly integrates within existing networks. When static data is moved to the Archive Appliance's high performance RAID storage file system, through the setting of comprehensive migration policies, data is automatically written to the archive tier, which consist of Ultra Density Optical (UDO®) media.
Archive management software provides for easy configuration and management of the entire network storage solution. Via virtualization of the RAID file system, unlimited growth is provided. Data can then be randomly accessed and dynamically retrieved at any time from RAID or UDO® media. This provides an integrated network storage solution that uses the latest technologies available.