Network Attached Storage (NAS) Technologies
Alliance Storage Technologies, Inc. (ASTI) Network-Attached Storage (NAS) solutions make management of archive appliance systems easy. Our solutions are designed specifically for data archiving and incorporate features that can substantially reduce business risks and costs. These regulatory compliant data archiving solutions are suitable for any business, organization, or industry with a requirement for archiving data securely over the long term.
NAS solutions differ from Direct-Attach Archive Libraries significantly. A NAS solution, commonly referred to as a NAS Appliance, is a complete storage subsystem, consisting of both hardware and software resources. This combined technology, facilitates the ability of heterogeneous clients to connect over the local area network to store and retrieve files. NAS can be included as part of a more sophisticated storage area network (SAN) system.
This eliminates the need, as with Direct Attached Libraries, for a separate server and storage management software to manage the library and present it to specific applications or users. NAS solutions utilize industry standard interfaces to provide standard access, eliminating customized integration needs.

NAS devices consist of an integrated server and hard disk storage that includes a multi-disk Redundant Array of Independent Disks (RAID) systems. NAS software can usually handle a number of network protocols including Microsoft's Common Internet File System (CIFS) and Sun Microsystems' Network File System (NFS) as well as any that have the ability to access a network file share.
NAS Storage is attached to a local area network (LAN) and assigned an IP address, allowing both application programming and files to be served faster because they are not competing for processor resources. NAS devices are usually configured with a web browser.
---
NAS Technologies - Standard Network Deployment
NAS solutions easily integrate with existing storage networks via Ethernet connection permitting standardization on a single network technology, with load balancing and failover capabilities. NAS devices operate in heterogeneous Windows & UNIX environments with support for the Common Interface File System (CIFS), Network File System (NFS), & File Transfer Protocol (FTP) protocols simplifying network management. Management utilities are able to reduce the management burden on storage administrators.
Network-attached storage can be a step toward and included as part of a more sophisticated storage system known as a storage area network (SAN).
---
NAS Technologies - Data Storage Compliance & Archiving in One Solution
The ASTI NAS solution provides a third tier of archive storage that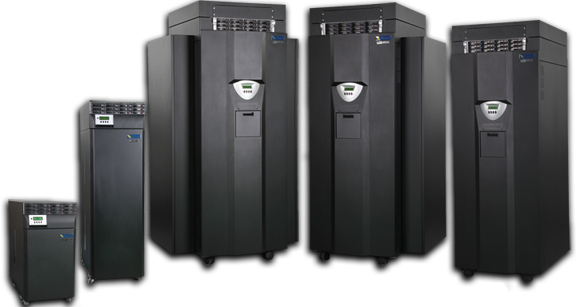 effortlessly integrates within existing networks. When static data is moved to the Archive Appliance's high performance RAID storage file system, through the setting of comprehensive migration policies, data is automatically written to the archive tier, which consist of Ultra Density Optical (UDO®) media.
Archive management software provides for easy configuration and management of the entire network storage solution. Via virtualization of the RAID file system, unlimited growth is provided. Data can then be randomly accessed and dynamically retrieved at any time from RAID or UDO® media. This provides an integrated network storage solution that uses the latest technologies available.
---
NAS Technologies - Benefits
Worry-free Archiving with UDO Write Once Read Many media that preserves data unaltered for greater than 50 years.


Minimized Risks with regulatory compliant ISO standardized optical media that exceeds industry requirements - the data is there when it is needed, unaltered, and capable of being randomly accessed.


Reduced Operating Costs - once data is written to media it no longer requires a constant power source to maintain the data. Systems reduce overhead and operating costs by: minimizing the cost and frequency of data migrations through extended media life, removing static data from expensive primary and backup systems freeing up valuable resources, and lowering power, cooling and maintenance costs.


Decreased Administrative Costs - The easy-to-use robust Archive Management Software with GUI interface simplifies administration and offers easy-to-implement unattended monitoring - configure it once and let it run.


Conserves Technology Related Expenditures – substantially reduced need for system migrations and technology refreshes.


Low-Cost Disaster Recovery – automatically create multiple copies of media and store one copy offsite. Storage of off-lined media does not require special environmental conditions.


Scalability - As data storage requirements increase, libraries can be easily expanded within the same footprint offering investment protection through capacity expansions and "future proof" system upgrades.


Readily Available Support Services - one service contract covers multiple components.


Field Proven Robotics – incorporates state-of-the-art robotics for transporting media to and from drives. Dual media transport assemblies and auto calibration increase uptime and maximize productivity.
Where would you like to go from here?